Muslim Students' Association of Arizona State University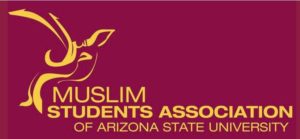 The Muslim Students Association (MSA) supports and encourages members to grow spiritually, morally and intellectually and to contribute positively and productively to the ASU community. The MSA also endeavors to further the understanding of Islam and enhance interfaith exchange at ASU. These goals are achieved by promoting fellowship, service, and education.
WEBSITE: http://asumsa.org/
CONTACT: http://asumsa.org/contact-us/
ICNA Relief USA-Arizona 
ICNA Relief USA seeks to alleviate human suffering by providing caring and compassionate service to victims of adversities and survivors of disasters. ICNA Relief USA strives to build healthy communities, strengthen families and create opportunities for those in despair while maintaining dignity and advocating for basic human needs.
ICNA Relief delivers the following programs and services:
Helping Hand Relief & Development USA -Arizona

33 East Comstock Drive #1 Chandler AZ 85225
Monday to Friday
10:30 am to 3:30 pm
Sat 10:00 am to 2:00 pm
(480) 558-4976
Contact Person : Gul Siddiqi – 480.773.4862
Islamic Speakers Bureau of Arizona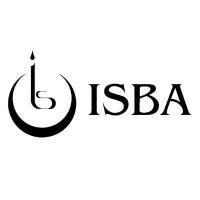 The Islamic Speakers Bureau of Arizona (ISBA) is a non-profit, apolitical, educational organization founded in 1999. ISBA is an outreach institution that provides education about Islam and Muslims, promotes interfaith dialogue and is a local affiliate of Islamic Networks Group (ING).
4434 N Civic Center Plaza, Suite 201
Scottsdale, AZ 85251
PHONE: 480 946 0626
EMAIL: info@isb-az.org
WEBSITE: http://www.isb-az.org/
American Muslim Women's Association of Arizona 

AMWA-AZ is a non-profit private charitable organization working in Arizona since 1997.  We are committed to improving the economic status of women from all ethnic and religious backgrounds residing in our community.
WEBSITE: http://www.amwaaz.org/
CAIR-AZ
To enhance the understanding of Islam, encourage dialogue, protect civil liberties, empower American Muslims, and build coalitions that promote justice and mutual understanding.
 CAIR-Arizona is a nonprofit 501(c)(3) grassroots civil rights and advocacy group. Established in 2006 by a group of local Muslims, CAIR-Arizona serves the entire state of Arizona through its Mesa office.
1819 S. Dobson Rd.
Suite 109
Mesa, AZ  85202
PHONE: 480-704-3786
EMAIL: info@az.cair.com
WEBSITE: http://cair-az.org/