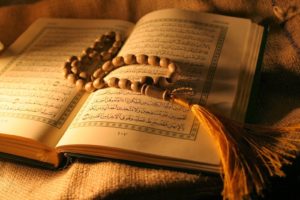 "Ramadan is the (month) in which the Quran was sent down, as a guide to mankind and a clear guidance and judgment (so that mankind will distinguish from right and wrong).."(Q 2:183)
Oh you who believe! Fasting is prescribed to you as it was prescribed to those before you, that you many learn piety and righteousness" (Q 2:183)
Fasting is prescribed for you as it was prescribed for those before you, that you may attain taqwaa (God-consciousness)." (Q2:183)
The Messenger of Allah (saw) said:"… whoever fasts during Ramadan out of sincere faith and hoping to attain Allah's rewards, then all his past sins will be forgiven." (Imam Bukhari).
We are excited for Ramadan and hope and pray this Ramadan is a month full of barakah (blessings), closeness to Allah, and an opportunity for you and your loved ones to gain Allah's blessings and forgiveness. Ameen.
A few quick items to be mentioned are below:
QUICK INFORMATION:
START OF RAMADAN:The first day of Ramadan will be May 27th (Saturday)
EID AL-FITR: Eid Al-Fitr will be June 25th (Sunday)
1st NIGHT OF TARAWEEH:The first night of taraweeh will be on the night of May 26th inshaAllah – Friday (God-willing)
BABYSITTING:ICC Tempe will provide babysitting. Register HERE
CARPOOLING: We highly recommend carpooling to the masjid if you plan to come for iftaar and taraweeh. Please see available parking options HERE
RAMADAN PRAYER TIMINGS:Download HERE
VOLUNTEER:We are always in need of volunteers and would love for you to help with Ramadan setup—we can provide community service hours to students looking for community service hours.
RAMADAN MEDICAL ADVICE: For Ramadan Medical Advice and tips, click HERE
RAMADAN POLICIES
In order for us to provide a professional, comfortable and enjoyable experience for all ages and backgrounds at the masjid we seek to implement the following policies:
FACILITY CAPACITY:The Main Prayer Hall and  Multipurpose Hall are the only prayer spaces available for prayer. Lobby areas and/or exit and entrance areas are not to be used for prayer.
PARKING POLICY:ICC Tempe parking is limited. Any cars parked illegally will be towed without warning. Records of violators will be kept in the Main Office.
BABYSITTING POLICY: ICC Tempe will provide babysitting for children from infants to 10 years old. Any children from 11+ are highly encouraged to be either in the main prayer hall and will not be supervised if the choose not to pray. All parents will be responsible for: providing any medical information for their child, emergency contact information, pick-up and drop-off of children. Parents will be responsible for damages caused by their children. Register your children: HERE
ITIKAAF/OVERNIGHT POLICY: ICC Tempe allows itikaaf accommodations for the last 10 days of Ramadan . All individuals seeking to do itikaaf at the masjid need to submit their applications to the Main Office prior to staying overnight at the masjid. A photo ID will be required to be given as a part of the application. Any misuse of the facility or misconduct during the last 10 days of Ramadan will result in removal from masjid property.
SAFETY & SECURITY POLICY:ICC Tempe will maintain a strict safety and security policy which will include: ensuring all exit and entrances are clear of shoes and other obstructions, facility capacity policy is enforced, and all attendees must maintain Islamic etiquette and not disturb the peace of the masjid and/or other attendees. Any problem individuals will be asked to leave the premises and/or have Tempe PD escort them off of ICC Tempe property.
FACILITY USE POLICY:All attendees will be required to maintain Islamic netiquettes and manners and follow all rules, regulations and policies and directions from any ICC Tempe staff or volunteers. Shoes must be placed on shoe racks and not block any entrances or exits. Any shoes not placed on shoe racks will be placed in shoe bins without warning by ICC Tempe Security.
PROGRAMS & BABYSITTING
ICC Tempe is pleased to announce that it will be providing babysitting for children ages 1-10 years old. Please register your child/children by using the links below.
Online Children's Program Registration Form: HERE Printable Children's Program Registration Form: HERE Children's Program Waiver Form: HERE
PARKING
Free parking is available after 8:00PM at the City Hall Parking Garage. More parking options are available HERE.
---
117 E 5th St
Tempe, AZ 85281
Telephone: 480-894-1800
CATEGORY: Parking
GIFT CARDS: Mill Avenue District Gift Cards Accepted Here
Operated by Park IT of Tempe
Rates:
Monday – Friday
First Hour Free
$1.50 Each additional hour or fraction
$12.00 Daily Maximum
2nd Hour Free with same-day receipt of $10 or more from a Downtown Tempe Business (must enter after 5pm)
Free parking when entering after 8 PM and exiting before 7 AM the next day*
Saturday – Sunday
*excluding Special Events
Monthly parking:
$75/month. Download registration form HERE.x
Hours:
24 hours
Space Information:
Total spaces: 438